Surprise Ski Spots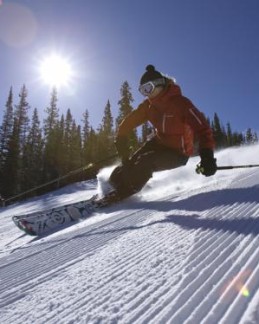 Skiing can be a thrilling part of outdoor living. It's something the whole family can do together, and it totally fits in with the whole lodge lifestyle with its affection for the outdoors and cabins full of traditional rustic décor. Even if your cabin isn't located near a large ski Mecca, never fear: ski spots are tucked away in all kinds of corners of the U.S. No need to travel to a tourist-packed resort. You can probably find one off the beaten path that will offer great skiing.
Here are just a few examples:
Ski Cooper. This small resort is tucked into Colorado's San Isabel National Forest. It's not crowded, and lift tickets are not overly pricey. If you're looking for a quiet family vacation, this might be your spot.
Hidden Valley. Skiing in the Ozarks? Apparently so. Located in Wildwood, Missouri, Hidden Valley offers skiing, tubing and snowboarding. They offer a lot of fun, high-energy events and activities.
Burke Mountain. If you're looking for New England skiing, Burke Mountain might be just the place. It's a very environmentally-conscious ski spot, and the folks there seem to be serious about the skiing experience.
Yes, there's Breckenridge and Taos. But you can probably find some good skiing just a little closer to home. SkiWhere.com is one resource to help you find a location nearby. Good luck!
Leave a Reply