Fly Fishing Offers Hope and Healing for Cancer Patients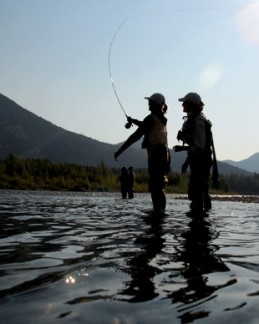 When you think of fishing, you might recall vibrant sensory memories—the soothing lake sounds, the smell of the outdoors (not to mention the bait), the chill of the water. Or you might think of the sporting element in fishing, the contest of man versus nature, or simply the chance to do something outdoors. But some charities are using fishing to serve a unique purpose: to provide cancer patients with hope and education during the fight of their lives.
Casting for Recovery conducts fly fishing retreats for women facing breast cancer, and Reel Recovery offers similar retreats for men dealing with cancer in all forms.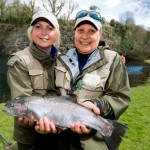 Why fly fishing? A connection with nature is key. Time spent in a natural atmosphere can do wonders for a person's recovery from an illness, according to both anecdotal and scientific evidence. Fly fishing offers time in the outdoors in spades. It also offers an opportunity to do an activity that requires focus, especially for those new to the sport, which gives patients a mental reprieve from hospitals and illness and a feeling of mastery over a challenge.
In addition, Casting for Recovery notes that the physical motions involved in casting a fly closely mirror the exercises surgeons recommend to patients after breast cancer surgery or radiation to help stretch soft tissue. And Reel Recovery sees fishing as an activity around which men can gather to share their stories and experiences, something men might not have such an easy time doing in a clinical or support-group setting.
So fishing is not just a hobby—it is being used for great good by these organizations. The next time you're out on the water, say a prayer for those in recovery, and marvel at the wonder of the great outdoors.
One Comment
ann enghardt
July 21st, 2012
Leave a Reply