Creating the Perfect Man Cave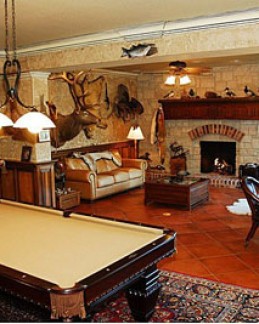 Be it a garage, a workspace, or just a place to hang out, the term "man cave" has quickly become a popular idiom for the area in a home where guys gather. The man cave is even now the star of its own TV show on the DIY Network.
Manly retreat centers come in all sorts of themes and serve all sorts of purposes. To give you some ideas for creating your own, consider these man cave themes:
• The Home Theater. Awesome surround sound and a big screen or projector make your favorite action movies and sports films even more thrilling. The equipment investment means that this man cave might be a little pricier to produce, but it's well worth it to create the home theater you want.
• The Sports Lounge. A big-screen for all the big (and not so big) games, a dorm fridge for beer and snacks, and you're already well on your way to a sports fan's dream man cave. Make sure you add plenty of seating, because all the boys will want to come over.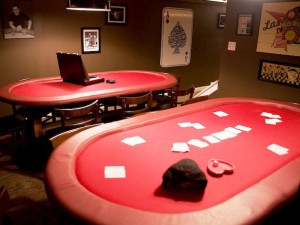 • The (Very) Local Pub. Like, right in your own home local. This seems to be a really popular one. And there are all kinds of things that can take your home bar to the next level: Consider a kegerator or even a beer tap for a supreme home pub.
• Game Room. This is another perennial man cave theme. A pool table, foosball table and dedicated poker space will make this room a great place for guys to gather. Just stock it with all the right equipment and make sure there are some salty snacks at hand, and you've got yourself a game room/man cave.
• Workspace. Even though it's supposed to be a place to relax, sometimes a good man cave is a place to get things done. Stock your garage with all the tools you need for your dream projects, and—again—don't forget the snacks, and suddenly the place you keep the car turns into a fantastic guy retreat.
The most important aspect of a man cave is that it suits your (or your guy's) interests. It won't be a good place for him to retreat to if it doesn't reflect the things he likes to do. So if you're looking to create a man-centric space in your cabin, start there and fill it with the things you/he finds interesting. Maybe a fishing-themed man cave for the fisherman, or a room full of camo décor for the hunter. Whatever your guy likes will make his special place in the cabin a good place for him to get away.
If what you're envisioning involves rebuilding, here are a few tips from Man Caves host Jason Cameron. Have fun!
Leave a Reply